ALVAZ FOR AID
Urban Atölye is proud to donate a unique edition of Alvaz | Amulet series to support earthquake relief efforts.
The amusing product of the collaboration between Nilüfer Kozikoğlu and Sera İlel is one of the 80+ works donated to the benefit auction organized by Artsy, Ethan Cohen Gallery, and Elma to support Turkish Philanthropy Funds and Open Arms.
LIVE on ARTSY: March 28 – April 11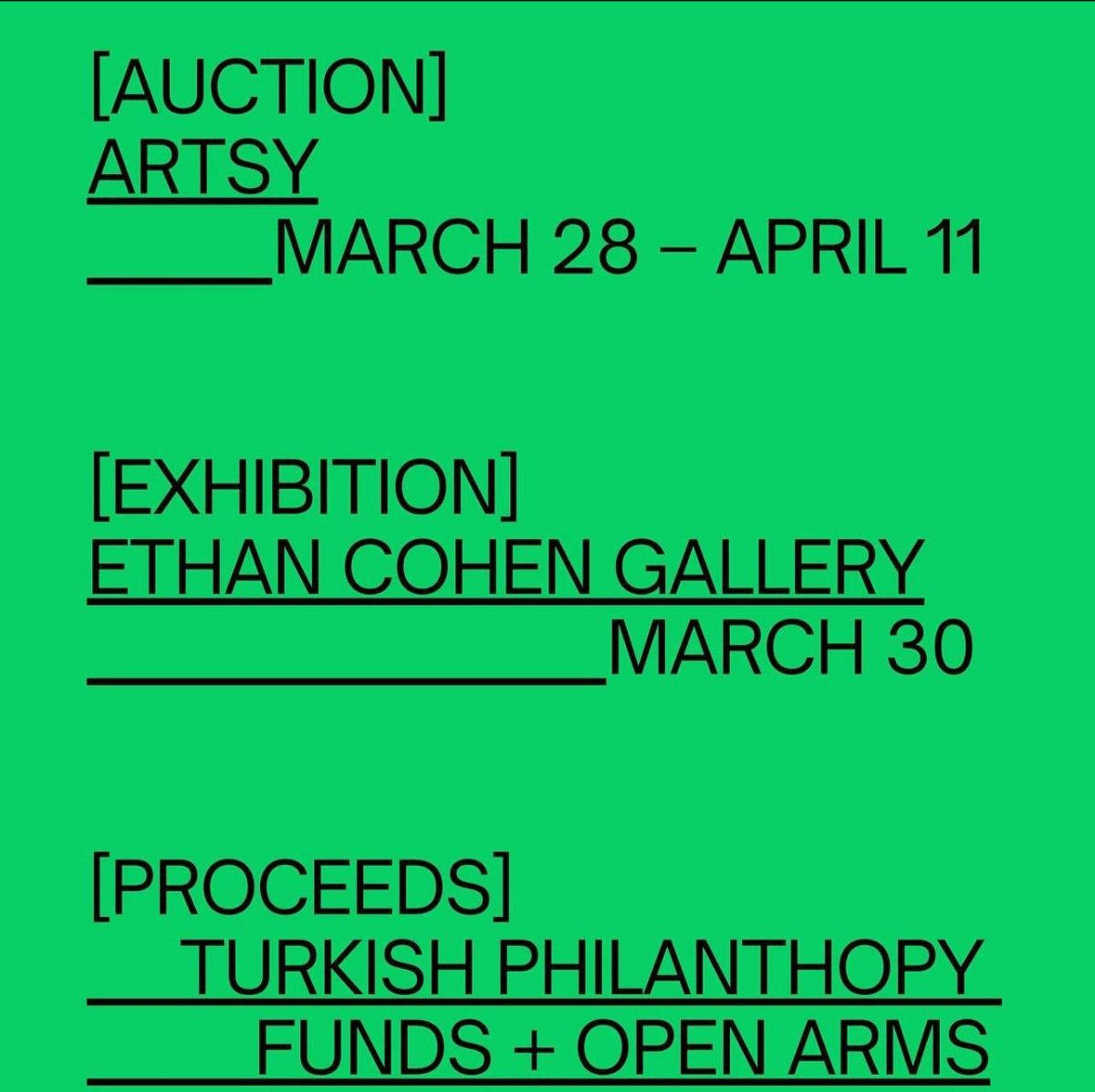 Ethan Cohen Gallery has partnered with Artsy who will host the auction online. 
Follow this link to view the auction. 
Bidding begins on Tuesday, March 28th on Artsy and will close on Tuesday, April 11 at 12:00pm EST. 
On Viewing
Ethan Cohen Gallery
March 30 – April 1, 2023
Reception: March 30, 6 – 9 pm
RSVP Here (link: ecfa.com/schedule)
The exhibition will be on March 30th at Ethan Cohen Gallery at the 251 West 19th Street location.
ALVAZ | AMULET
vase designed by Nilüfer Kozikoğlu 
pattern composition and handpainted by Sera İlel
Alvaz | Amulet is a three-branch vessel with brutalist edges created by Nilufer Kozikoğlu, and interpreted and hand-painted by the porcelain artist Sera İlel to form a visual tapestry of European patterns. In İlel's hands, the brutalist vessel becomes the medium for a free composition of patterns. Alvaz' participation in the auction is courtesy of GAD Art and Design LLC, New York.
Special thanks to Gökhan Karakuş, Lara Birgit Kamhi and Eda Yetim for their support and organization
powered by Urban Atölye
@artsy @ethancohengallery @earthquake.r.b.a @karakusgokhan @serailel @niluferkozik @urbanatolye @larakamhi @gadfoundation